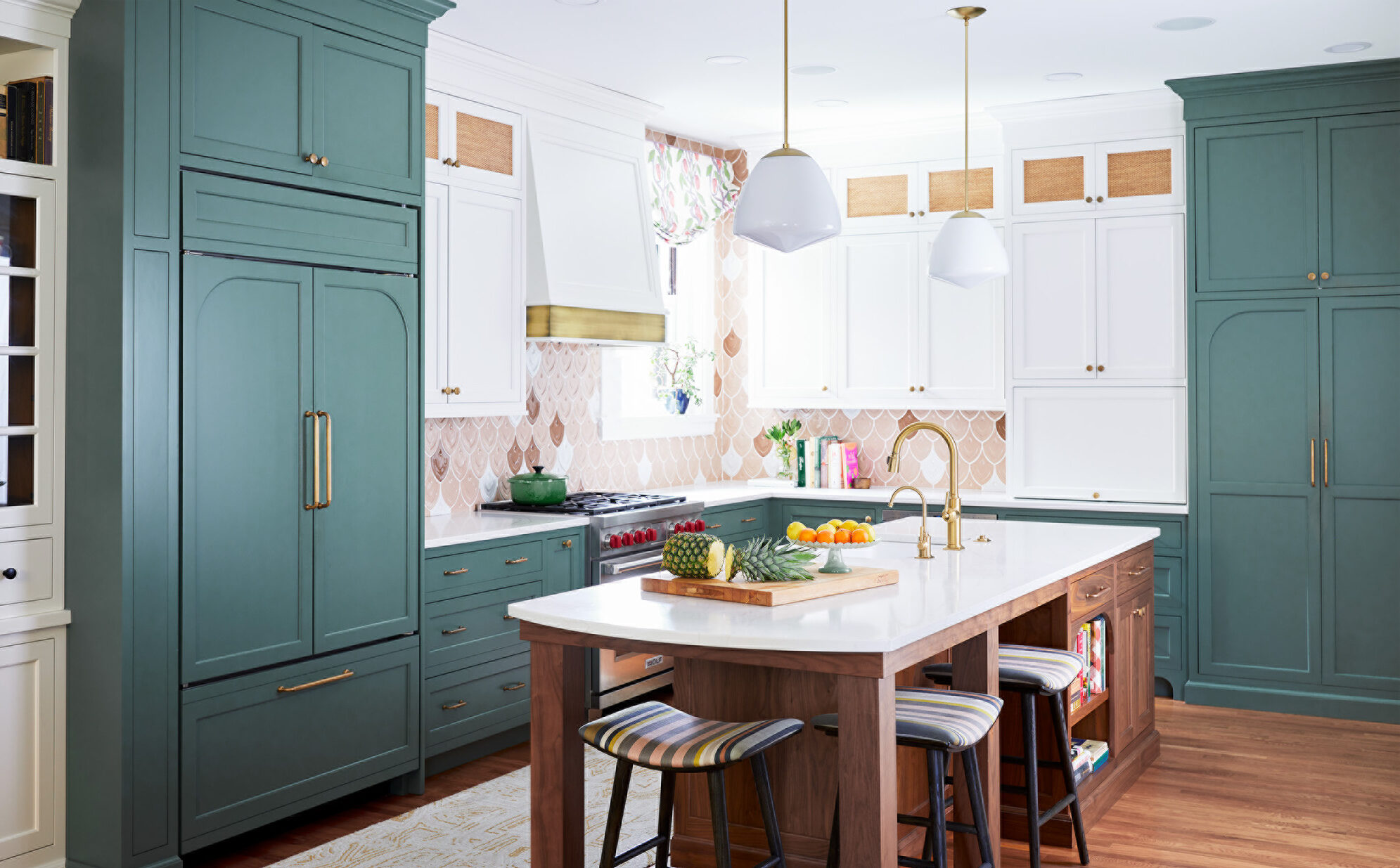 This project featured a heavy focus on custom cabinetry and some major floor plan changes. The back door was moved from the kitchen to the nearby casual dining area and we removed the wall between the two rooms to allow for family gathering space in the living areas. Our client found a Rookwood Tile backsplash inspiration image in a magazine which we were immediately on board with. However, the color combination we developed (pinks, browns, and white), took a little convincing from us for our client to come around to!
Traditional, 1920's Clifton Home
Cincinnati area remodel of the Kitchen, Dining Room, Family room and Powder Bathroom (kitchen featured in photos). The Interior Design scope included floor plan modifications of the Kitchen and Dining rooms, bespoke Kitchen cabinetry design, built-in design, backsplash design, and plumbing selections. Interior Decoration scope included furniture, window treatments, wallpaper, and lighting updates throughout.