This week we're talking powder rooms – here's one of our favorites!
We designed this powder bathroom for a fun loving client who isn't afraid of pattern – our favorite kind of client! Their 1960's Hyde Park home redesign is a lively pop of color on the east side of Cincinnati.
We've talked before about how a powder room is a great opportunity to perform a smaller-scale remodel. Not only is it less intimidating to tackle than larger spaces, it's the perfect place to go wild with wallpaper and experiment with color.
Our client was an absolute gem and brought a distinct flair to their abode that was truly one-of-a-kind and impossible to replicate. Their fearless approach to patterns and colors was inspiring and motivated us to create something truly exceptional. Without reservation, we rolled up our sleeves and set out to transform their space into a masterpiece that would infuse life and vitality into the neighborhood.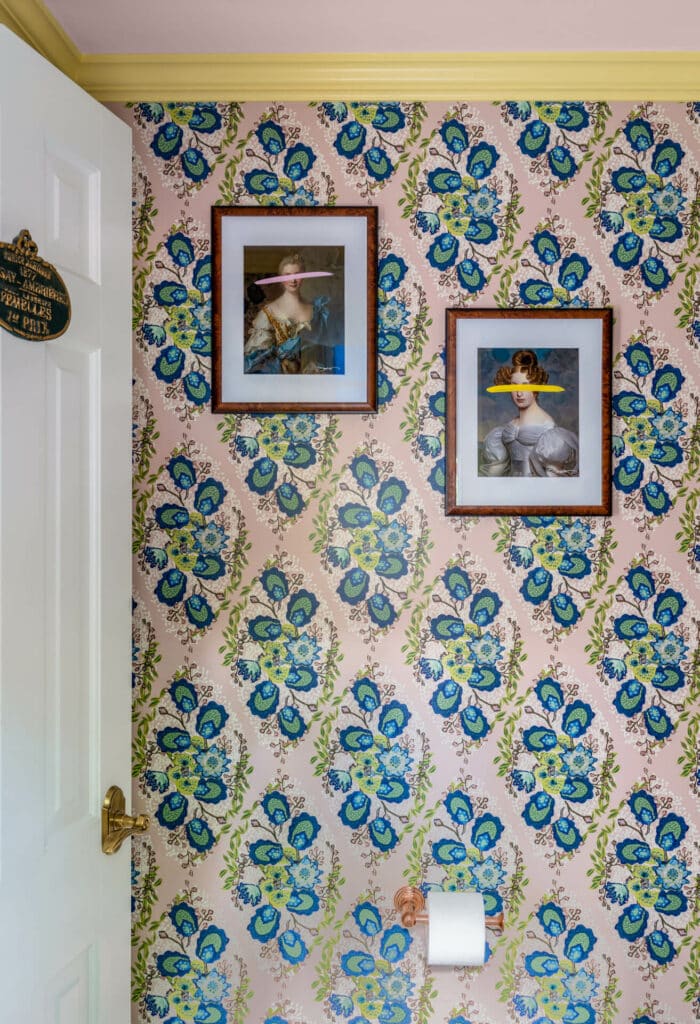 We love when our clients don't shy away from making a bold statement! As you can see in the photos, every detail counts and can make a prodigious impact. They embraced the opportunity to play around with an assorted array of colors, textures, and wallpaper, and the consequences were nothing short of breathtaking. Who would have thought that pink patterns on the walls, green tiles on the floor, and a custom yellow vanity would blend so harmoniously? It all came together beautifully!
Ready to liven up your space?